Spartan AR550 Body Armor and Hydra XL Plate Carrier Package
Spartan AR550 Body Armor and Hydra XL Plate Carrier Package
This Package Includes:

1 x Hydra XL Plate Carrier
2x Spartan AR550 11"x14" Body Armor Plates
---
Product Details
Hydra XL Lightweight Plate Carrier
The Hydra XL plate carrier is a highly adaptable carrier ideal for quick deployment and emergency situations such as active shooter scenarios. This XL model is designed to fit larger frames, ranging from shirt size Large to 3XL. Easily adjustable buckles ensure a snug and comfortable fit on the sides. Ample length shoulder straps allow the Hydra plate carrier to be easily adjusted to fit a wide variety of body types. Breathable mesh is used at chest, back and shoulder contact points to allow for maximum breathability. The Hydra plate carrier is a great choice for anyone looking for a lightweight and versatile body armor configuration.
Front map pocket
Emergency drag handle
Removable padded mesh shoulder pads with hook and loop guides
Adjustable shoulder straps
Hook and loop webbing
Heavyweight webbing for modular attachments
Padded mesh interior lining
Quick adjust cinches
Quick release buckles
Easy access plate pockets
Adjustable from Large to 3XL
Accepts Large SAPI plates up to 11" x 14"
Spartan AR550 Level III+ Body Armor
We've taken our Level III Body Armor to a NEW level! Spartan Armor Systems™ is pleased to introduce our AR550 Body Armor! With a 10% increase in ballistic core hardness, our level III+ AR550 armor defeats higher velocity threats such as XM193, M855, and M80! We're special rifle threat validated!
Our AR550 body armor is NIJ level III rated but has undergone special threat testing to achieve a level III+ rating, click here to learn more. NIJ Certification applies to AR550 Shooters and Swimmers Cut Single Curve Full Coat armor plates.
Chest Plate Weight (per plate):
11x14 AR550 Shooters Cut Base Coat 9lbs 15oz.

11x14 AR550 Shooters Cut Full Coat 11lbs.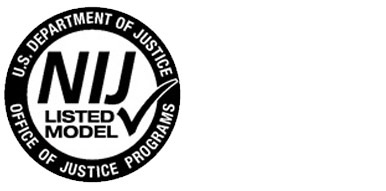 Our AR550 armor hits the "sweet spot" in the Brinnell Hardness (BHN) range. With a core hardness of approximately 545-560 BHN, we have found our ballistically rated variant of AR550 that we use is perfect for defeating higher velocity threats, while not exposing the armor plate to extreme stress due to forming.
Our AR550 Level III+ armor has our GEN2 lower cut radius. With a 10% increase in core hardness, this ballistic grade steel perfectly hits the "sweet spot". It's much harder than AR500, but not too hard to cause severe stress while forming.
Our AR550 Spartan Body Armor now has the option of Advanced Triple Curve (ATC). An industry FIRST! Spartan Armor Systems™ is proud to be the FIRST in the industry to commercially offer triple-curved AR550 body armor. With higher velocity rifle threats commonly present throughout the United States, we've developed this AR550 armor to specifically defeat some common threats such as 5.56 x 45 XM193, 5.56 x 45 M855 /SS109 and 7.62 x 51 (.308 Winchester) at a rated velocity of 3,100 fps or less. Additionally, we've successfully defeated these threat profiles from Close Quarters Battle (CQB) distances…repeatedly!
Export Administration Regulations (EAR) and International Traffic in Arms Regulations (ITAR) - US Export Regulations:
Level III and IV rifle rated body armor (Rifle Plates) fall under jurisdiction of the Export Administration Regulations (EAR) and International Traffic in Arms Regulations (ITAR), and are subject to the export control laws of the US Government. Export or re-transfer of Rifle Plates by any means to any foreign end user or for any other end use, whether in the US or abroad without written approval of the US Department of Commerce or Department of State is prohibited.
The sale, transfer, transportation, or shipment outside of the US of any product prohibited or restricted for export without complying with US export control laws and regulations, including proper export licensing, documentation or authorization, is strictly prohibited and may result in civil penalties and/or constitute a federal crime. Spartan Armor Systems, TK Armor Systems, LLC will not engage in any transaction that requires the illegal export of any products and will not assist directly or indirectly with the illegal export or re-export of any products.
*******All products available on this category are sold under and branded under Spartan Armor Systems ™ The Target Man's /Spartan Armor Systems Spartan™ Omega™ AR500 Body Armor Armor products are manufactured from genuine, lab-certified AR500 ballistic grade steel. None of the products available on this website are sourced from, sponsored or approved by, affiliated with or in any way connected with Armored Republic, LLC.
See A Comparison of Our Full Line of Body Armor: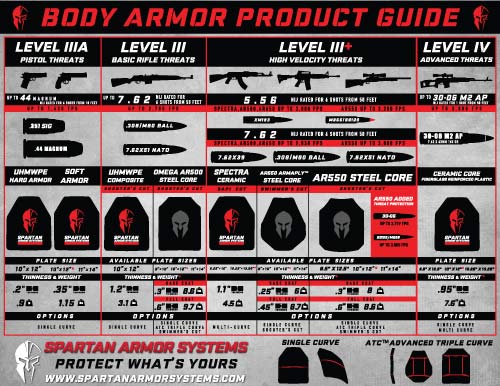 Related Products