Spartan Armor AR550 Level III+ Body Armor and 221B Tactical Phantom Plate Carrier
Spartan Armor AR550 Level III+ Body Armor and 221B Tactical Phantom Plate Carrier
Product Details
Spartan Armor AR550 Level III+ Body Armor and 221B Tactical Phantom Plate Carrier
Our AR550 body armor is NIJ level III rated but has undergone special threat testing to achieve a level III+ rating, click here to learn more. NIJ Certification applies to AR550 Shooters and Swimmers Cut Single Curve Full Coat armor plates.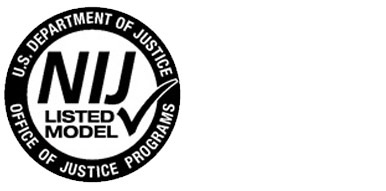 FEATURES:
Maxx-Dri Technology offers 100% breathability compared to traditional PCs

Ultra Lightweight

Ultra Fast Donning and Doffing

Ideal for donning over a Police Uniform

Lightning Fast Infinity Adjustment System for a truly Custom Fit

Anti-Gravity weight management technology

Heavy Duty Mil-spec construction

Heavy Duty Genuine YKK buckles and straps

Molle and Velcro Molle front and rear

Front Velcro for ID patches

Heavy Duty Rear Drag/Rescue Handle

Available with rifle and pistol mag pouches and pistol holster (chest)

(2) LEVEL 3+ AR550 10x12 Shooters Cut Plates

This plate carrier was designed by 221B Tactical
SIZING:
One Size Fits All (Adjustable Heavy Duty Genuine YKK Side Release Buckles and Straps)
Product Videos
Product Overview: AR550 Steel Core Body Armor by Spartan Armor Systems
00:37
AR550 body armor is one of the strongest materials that we currently sell, with top of the line hardness and threat protection. Our AR550 body armor is special threat tested up to level III+ and our AR550 single curve full coat plates are NIJ certified level III. The 550 rating refers to its scores on the Brinell hardness test, which designates the level of quality that the steel possesses. Generally speaking, anything above 500 is considered to be incredibly good, and only 10 steel manufacturers in the world can produce quality steel at this level. So if you're looking to buy body armor and you want advanced rifle rated threat protection at a budget friendly price then we highly suggest our AR550 armor plates. Product Page: https://www.spartanarmorsystems.com/level-iii-ar550-armor Like us on Facebook: https://www.facebook.com/spartanarmorsystems Follow Us on Instagram: https://www.instagram.com/SPARTAN_ARMOR
Product Overvi...

AR550 body armor is one of the strongest materials that we cur...
Related Products