Plate Carrier Sizing Guide
Need help sizing a plate carrier for the proper fit? Use the tool or chart below and the accompanying video to size yourself to ensure you are purchasing a carrier that will fit properly. Plate carriers feature adjustable shoulder straps and cummerbunds allowing them to fit a range of body sizes. Please note the following:
If you intend to wear side plates, then you should factor in an additional 4"-6" to your waist size to allow space for side plates.

Due to the wide variety of body types, this chart and tool may not be accurate 100% of the time. If you have questions about selecting the right size of plate carrier please feel free to give us a call at (520) 396-3335 or reach out to us via Facebook or Instagram messenger.

Plate carriers have a 10 day return/exchange policy
PLATE CARRIER SIZING TOOL
Click on the Images below to view a larger version.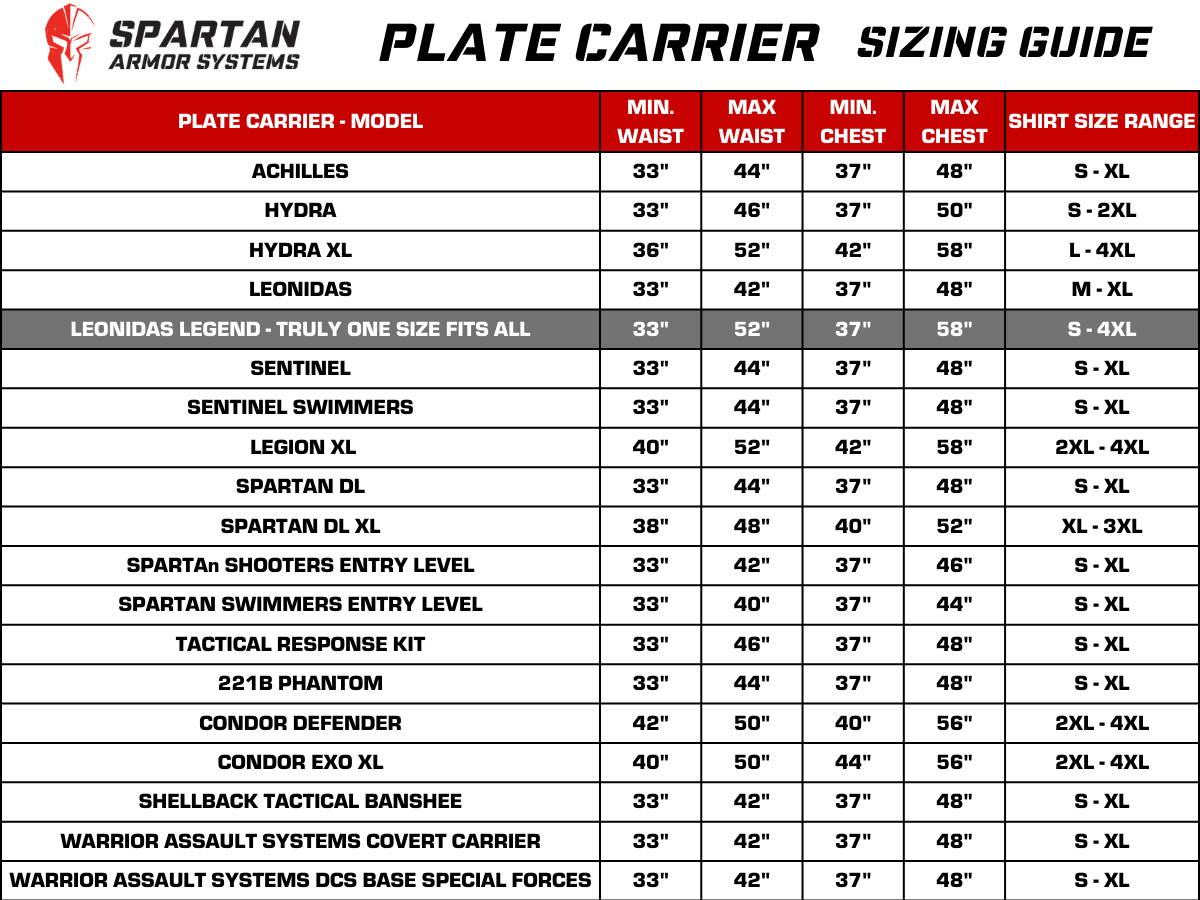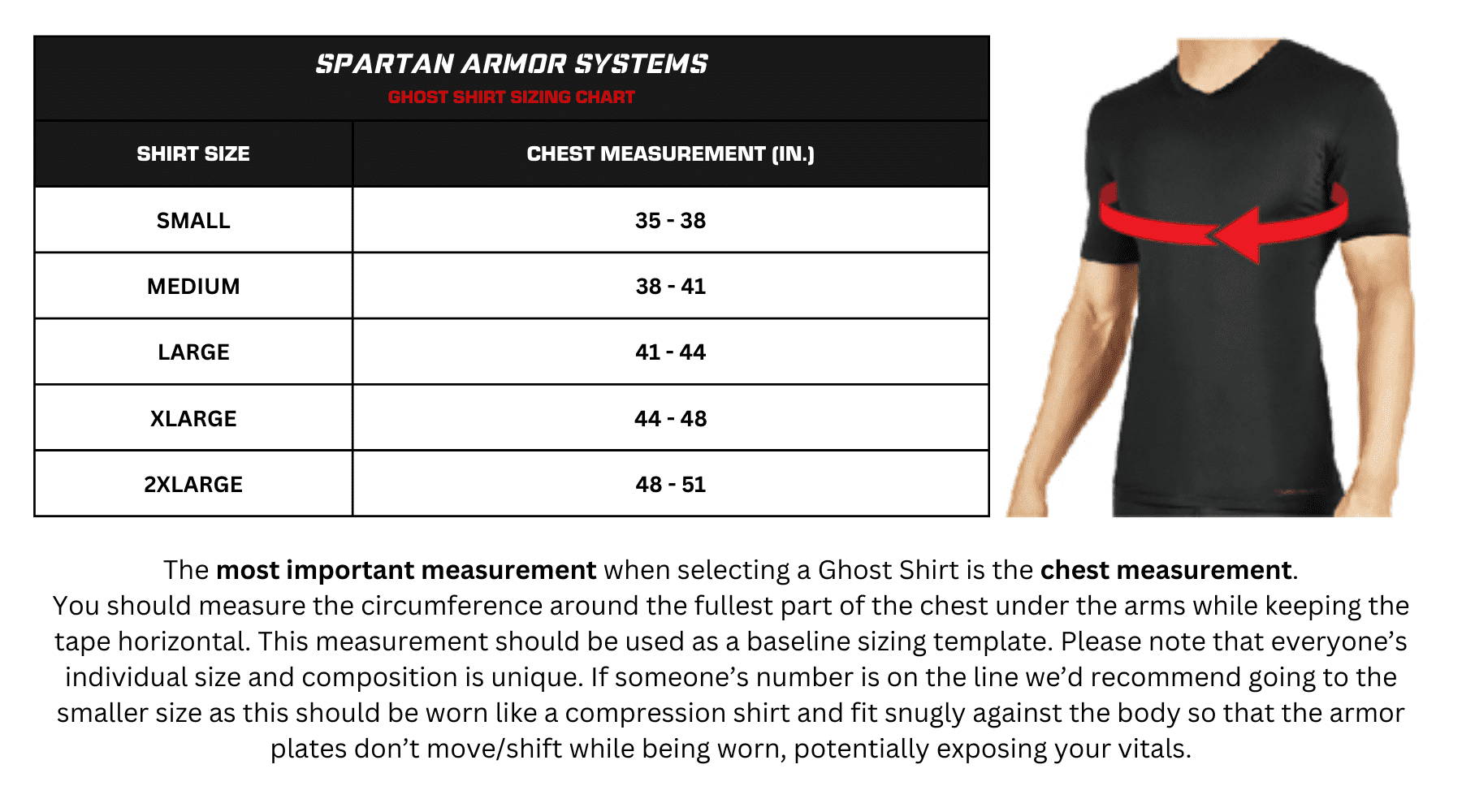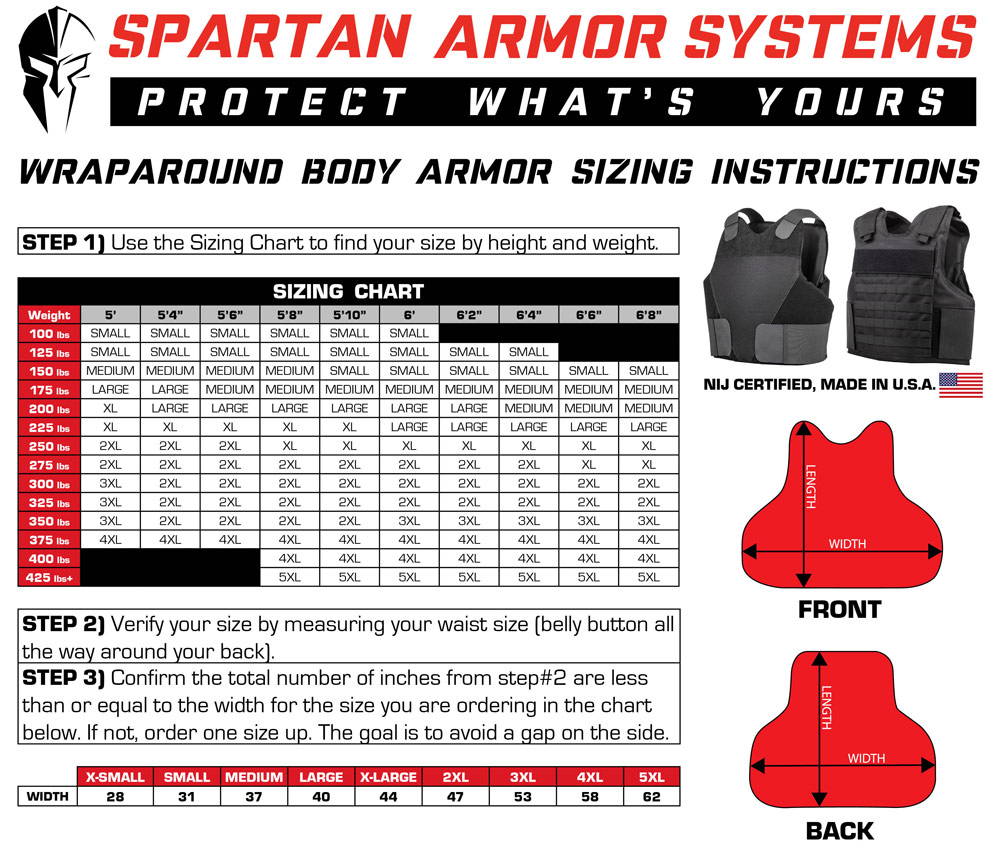 Q: Why is it important to have the right size plate carrier?
A: Having the right size plate carrier is crucial for comfort, mobility, and safety. A too-small carrier can cause discomfort and restrict movement, while a too-large carrier can shift and potentially expose vital areas.
Q: How do I measure for a plate carrier?
A: The best way to measure for a plate carrier is to watch the video on our landing page and follow the instructions, which include measuring the circumference of your chest and waist, as well as the length of your torso.
Q: Can I enter my measurements into the tool on the landing page to get a recommended plate carrier size?
A: Yes, you can use our measurement tool to input your measurements and get a recommended plate carrier size.
Q: How do I wash my plate carrier?
A: Plate carriers should be hand-washed using mild soap and water. Avoid using bleach or harsh detergents, and hang to air-dry.
Q: What is the chart on the landing page for?
A: The chart on the landing page shows the minimum and maximum size ranges for our plate carriers. It is a helpful reference to determine if your measurements fall within the appropriate size range for our products.
Q: Can I return or exchange a plate carrier if it doesn't fit properly?
A: Yes, we have a return and exchange policy for plate carriers that do not fit properly. Please refer to our Returns & Exchanges page for more information.
Q: Are plate carriers adjustable for a customizable fit?
A: Many plate carriers are designed with adjustable straps and other features to allow for a customizable fit. Please refer to the product specifications for the specific plate carrier you are interested in to determine its adjustability.