Sidebar
Spartan Armor Systems® Concealable IIIA Certified Wraparound Bulletproof Vest
Includes
One (1) Concealable Bulletproof Vest
Key Benefits:
Protection: NIJ Certified - Level IIIA (

NIJ 0101.06)

Comfort: Lightweight, breathable, water repellant carrier
Coverage: Wraparound design for extended protection
Convenience: Fully adjustable shoulder straps for an optimized fit
Origin: Made in the USA
Product Description
:
Experience the perfect balance of discretion and protection with the Concealable IIIA Certified Wraparound Bulletproof Vest by Spartan Armor Systems®. This expertly designed vest provides superior protection against most handgun rounds while maintaining a discreet profile, making it an ideal choice for law enforcement officers and security professionals.
The Spartan Armor Systems® Concealable IIIA Wraparound Bulletproof Vest is not only NIJ 0101.06 certified but also rated to stop .44 MAG SJHP and Special Threat Rated to stop a .357 SIG FMJ. This versatile vest can be worn stand-alone for level IIIA protection or in conjunction with any of Spartan Armor's hard armor systems for enhanced safety.
Constructed with a moisture-wicking, anti-microbial inner liner that draws moisture away from the body for faster cool-down time, and a convenient four-point adjustable strapping system, this vest offers unparalleled comfort and ease of use. The vest also features 5" x 8" trauma plate for reduced back face deformation and dual front plate inserts. Choose the Concealable IIIA Certified Wraparound Bulletproof Vest for a low-profile, comfortable, and effective armor solution.
Technical Details
:
| Specification | Concealable IIIA Bulletproof Vest |
| --- | --- |
| Threat Protection | .44 MAG SJHP, .357 SIG FMJ |
| Material | Flexible Soft Armor |
| Vest Design | Wraparound, Side Opening |
| Extras | 5" x 8" Trauma Plate, Dual 6" x 8" and 7" x 9" Front Plate Inserts |
| Sizes | Small, Medium, Large, X-large, And XX-large |
Warranty and Purchase Conditions
:
Contact for warranty details

Made in the USA by Spartan Armor System®

Custom sizing available

This product CAN NOT be shipped to NY or CT
Due To High Demand, Orders With IIIA Wraparound Vests Are Experiencing a 3-4 Week Lead Time
Spartan Armor Systems has expanded its soft armor line! We have constructed a Level IIIA Certified Concealable Vest that is meant to be a discrete option while protecting the user from standard handgun rounds. This lightweight breathable water repellant carrier has a four-point adjustable strapping system made easy for the customer to adjust quickly! This carrier is comfortable and you can hardly tell it is on! Once adjusted you are ready to Protect What's Yours.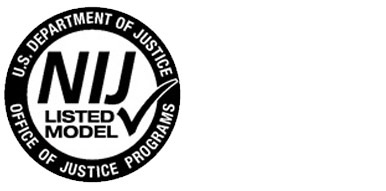 Sizing Options:
Small
Medium
Large
X-Large
XX-Large
If you are a department looking to get more information on this product please feel free to give our Bulk Sales Department a call or send a email for more specifications and product guides.
Custom Sizing available:
(520)396-3335
leosales@spartanarmorsystems.com
DUE TO LEGAL RESTRICTIONS, THIS PRODUCT CANNOT BE SHIPPED TO NEW YORK
Spartan Armor Systems Concealable Level IIIA NIJ Certified Wraparound Body Armor Vest Overview

The Spartan Armor Systems Concealable Level IIIA NIJ Certified...