Sidebar
2 Business Day Lead Time on Hercules Level IV Ceramic Body Armor
What does "Lead Time" mean?
Lead time is the amount of time between the order being placed and when the order is shipped.
Lead time is a key metric for any business because it can be used to predict sales, revenue, and profits. It is also one of the most important factors in determining how much inventory a company needs to carry on hand. Check out this article for more information on factors that affect lead time.
At Spartan Armor Systems®, our lead time for our Hercules Level IV Ceramic Body Armor is now just 2 business days! This means that we guarantee your order of Hercules Level IV Body Armor will ship out of our facility within 2 business days. Depending on your location, delivery to your doorstep typically averages around 3-5 business days.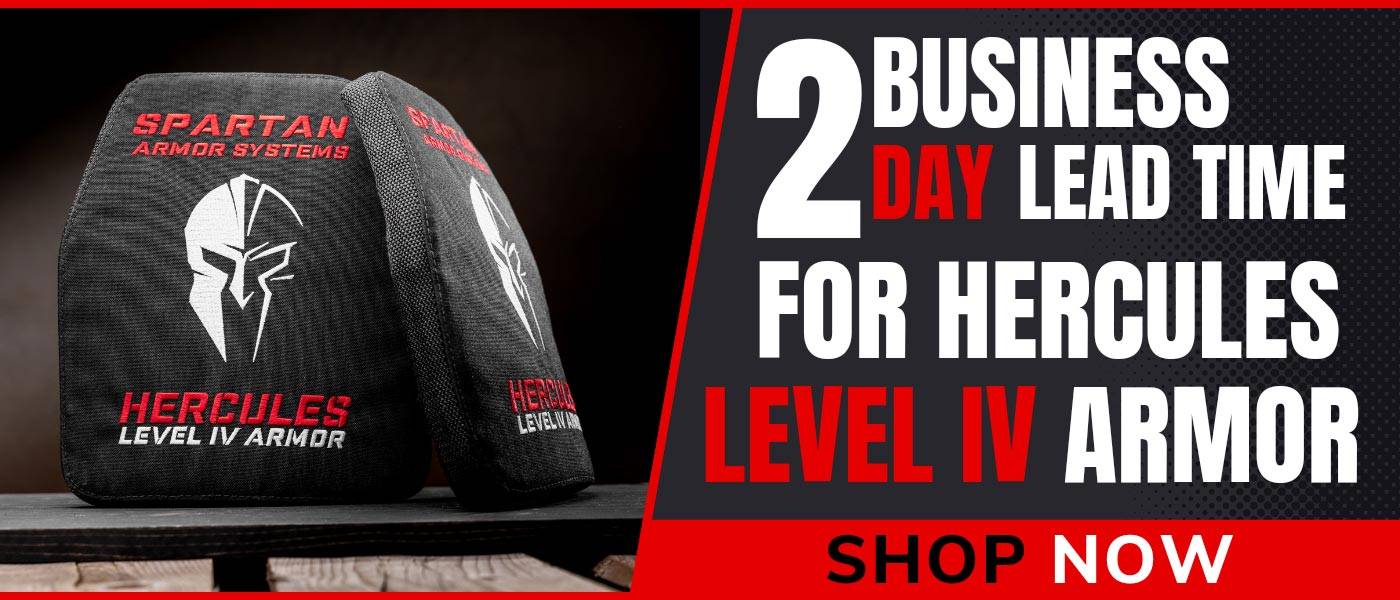 How is our lead time so short compared to other companies?
If you've looking to buy level IV ceramic body armor, then you've most likely noticed that many of our competitors are estimating a lead time anywhere from 2 weeks to 4 months. In order to keep costs low, most companies take the approach of "just-in-time" manufacturing. Just in time manufacturing is a production strategy that focuses on making only the amount of product necessary for the current demand. It is a strategy that aims to reduce inventory costs by limiting production runs. That was all good and well before the infamous year 2020. Even now 2 years later, we frequently hear about "supply chain issues" causing longer wait times for nearly everything from body armor to furniture.
Spartan Armor Systems® has made a long-term investment in our infrastructure. After 2020 happened, we made the conscious decision to double the size and capacity of our manufacturing facility. We also brought nearly all our body armor manufacturing processes in-house to ensure that we have full control over product quality and inventory availability. Did you know that most other body armor companies don't even make their own body armor? That is another issue that causes long lead times for many of our competitors. When you buy body armor such as our Hercules Level IV ceramic body armor, you can feel confident knowing that your body armor plates were built in-house with Spartan Armors' superior quality standards and handled with care throughout the entire manufacturing process. With the increased space in our updated facility, we have also been able to invest in maintaining high quantities of raw materials, to ensure we don't go out of stock during spikes of high demand.
Why the change in our business strategy?
With the uncertainty of events such as all of 2020 (Covid), the Ukraine War, or other protection-related events, we wanted to always have items in stock for our customers. With all the aforementioned changes, now we can meet high production demands. Spartan Armor Systems® is there for our customers when they need us most. You can always count on a positive customer experience, whether it comes to lead-times, or general customer service, when you shop with Spartan Armor Systems®.