Sidebar
Backpack Body Armor and Why You Need It
No matter which way you lean politically, there is one thing most of us can all agree on. School shootings and mass shootings are likely to continue given numerous underlying societal factors. As we've seen in multiple shootings recently, you can't always depend on someone else to come to the rescue. However, there are steps you can take to protect you & yours. One major step you can take to enhance your safety, or the safety of your child, is backpack body armor. In situations where other concealment body armor might not be practical, backpack body armor is the next best thing.
What Is Pack Back Body Armor?
Backpack armor is a single panel of soft IIIA body armor that comfortably sits inside your bag. It's thin enough to not take up too much space for other necessary school items, but thick enough to stop level IIIA rated ammunition. See our chart that explains ammunition protection levels. Our 11"x14" backpack panels are flexible and only weight about 1lb, making them a good fit for most backpacks and some laptop cases or briefcases. We even have a variety of other sizes available if 11"x14" isn't right for your application.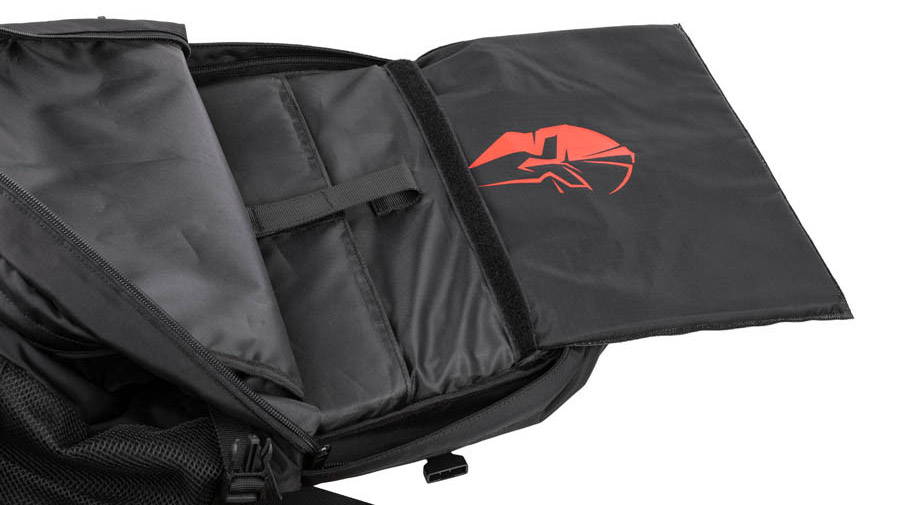 Does It Work?
As mentioned, the backpack armor is rated for Level IIIA ammunition, so it can stop bullets up to a .44 MAG. I could tell you all about how our armor would perform, but you know what?...it's better to just see it in action. Watch our video to see how our Level IIIA armor stands up to the most rigorous of tests. If watching videos isn't your thing, then the short answer is…yeah, it works and it can absorb multiple rounds
Is It Legal?
Yes, backpack armor is legal in the United States, however, due to New York's recent law that passed, this body armor is not available in the state of New York, & would be illegal to purchase. It seems New York isn't prioritizing the safety of students. For all other states, backpack armor is entirely legal to purchase.
Additional Life-Saving Accessories
Are you prepared for worst case scenario? If you or someone in your proximity is severely injured or shot, do you have the necessary equipment to stop or slow traumatic bleeding? We offer a variety of med kits in different sizes and prices, allowing you to choose an emergency med kit that's ideal for your situation and budget. For example, our EDC med kit is small enough to fit in pocket but still includes a tourniquet, gauze, LED clip-on light, emergency blanket and trauma shears. At the other end of the spectrum, our First Response med kit is designed to treat multiple casualties/injuries. Click here to shop all our med kits.
It's up to you to ensure your own protection, no matter what any politician tries to tell you. They're not in your shoes. So, make the smart choice, & help better protect yourself, & those that you love.

Stay prepared.
Stay protected.