Sidebar
What Size of Spartan Armor Plate is Right For Me?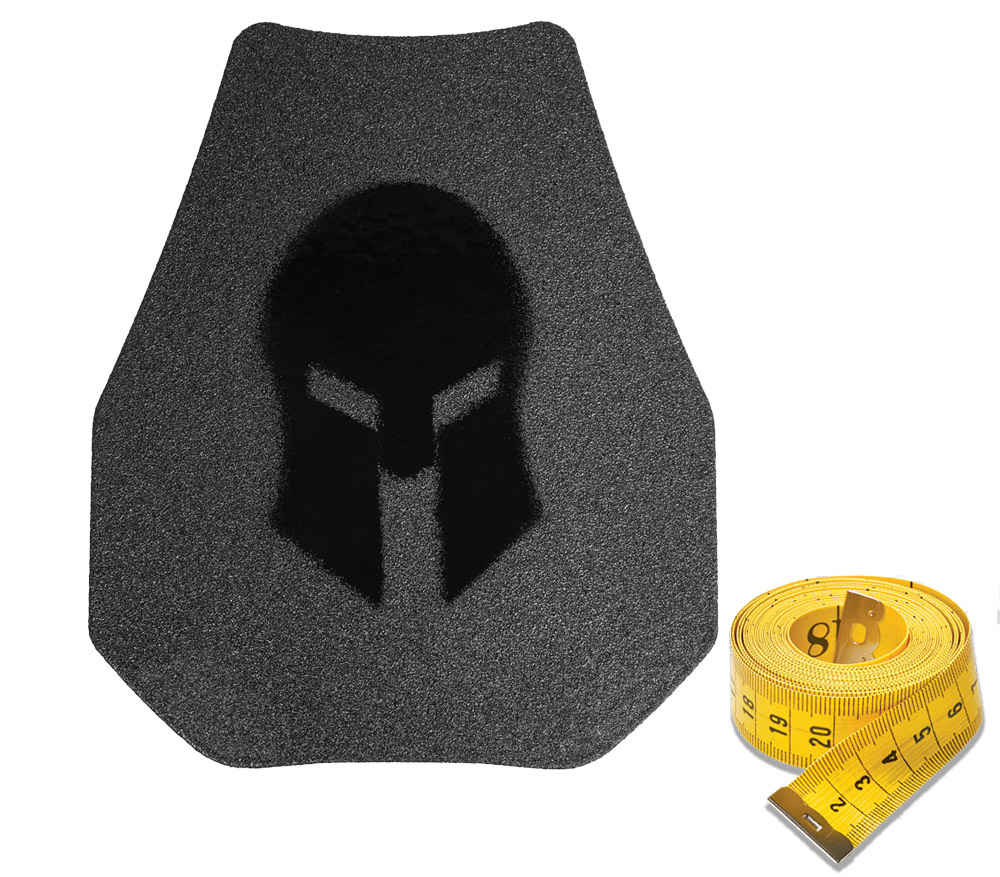 When shopping for your Spartan Armor plates, it can be a common pitfall to get sucked into the quagmire of price versus protection level. While this is certainly an important balance to strike, it's not the only vital factor. The right size plate can be just as important as the right protection level. A number of factors go into sizing your plates including the size and shape of your torso, what type of plate carrier you're using, mission set and personal preference. Here are some general guidelines you can start with to help narrow down the options.
Ballistic armor plates are not designed to provide full torso coverage. Instead, they are intended to cover your most vital organs – primarily your heart and lungs, as well as their immediate neighbors. With this in mind, you can use a tape measure to determine your coverage area and find the plate size that most closely matches up.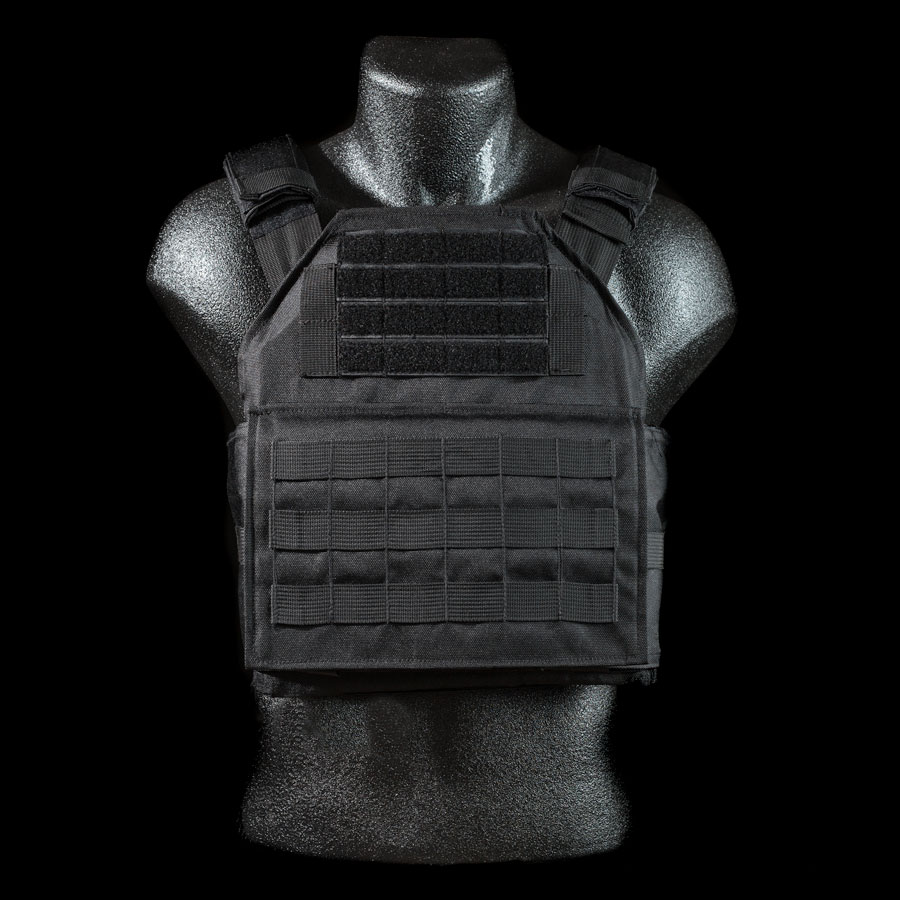 Height: For most body types, you want to start approximately on line with your collar bone and tape down the
centerline of your torso to approximately two to three inches above your navel.
Width: The width between your nipples is a good baseline to start with. You may need to measure slightly wider depending on your body but if the tape measure begins to wrap around the sides of your torso, you've gone too far.
The majority of armor plates are based on the US Military's medium-sized SAPI plate, which measures 9.5"W x 12.5"H. The commercial "standard"—used loosely, as there is no true standardization among plate manufacturers—is typically 10"W x 12"H. Do not just look for small, medium, large and assume you'll get a certain size. When you've selected the make and model of plates you want to purchase, check the product specifications for true dimensional measurements and find the closest set of numbers to what you measured on yourself.
Some people believe you should buy plates one size larger than your actual size, for extra coverage. There's nothing inherently wrong with this, but there are some factors to consider here. Can you move comfortably? Plates that are too long may ride up into your neck or under your chin if you sit or kneel down. If you are carrying a weapon, can you still use it properly? Plates that are too wide may inhibit you from putting a rifle stock to your shoulder, or from achieving a proper pistol shooting stance. Overly wide plates could also inhibit you being able to wrap your arms. If you have to climb up or over obstacles, or drag a colleague or loved one to safety this might be a serious problem.
Although Spartan Armor Systems has an excellent return policy. You would be required to send them back at your expense to exchange so take the time to size yourself properly and buy the plates that are right for your size.