Sidebar
How Important is the Overall Weight of Your Body Armor and Kit?
By: Rob Orgel, Emergency Response Tactical
In my opinion, weight is so important that the mission can dictate one kit over another. This is why I believe in having more than one kit. Let's break down some factors that help me choose the appropriate body armor and kit for the mission.
It's important to be comfortable in your kit for the duration of your operation. If you're considering EDC, it will need to be very lightweight. If you're looking at full-scale operations it's okay if it weighs much more, as you'll need a much higher level of ballistic protection and equipment.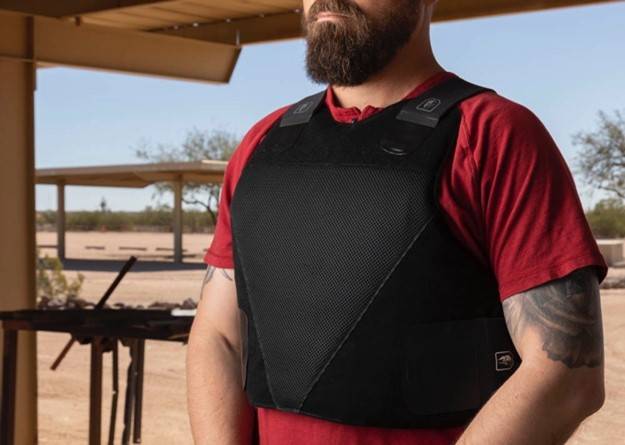 My kit with magazines, medical supplies, and ballistic protection weighs between 16 and 18 pounds. Certainly, I have conducted operations in much heavier kits even for the long haul. But those were in my younger days. Now that kits have become so lightweight, affordable, and best of all very minimalist, it's much easier to set yourself up with something under 20 pounds. Now, of course, this is not my everyday carry. This is for full-scale operations. For day-to-day operations, something much more lightweight and malleable should be considered. The Wraparound Concealment Vest weighs approximately 6 pounds and gives me full ballistic protection for all of my level IIIA needs. This is the same kit that my wife will use in an emergency. This requires much less training to shoulder a weapon and much less physical training to be prepared for. Keep in mind, that this comes at a cost of reduced ballistic protection. All of my battle kits have level III or level III+ or even level IV protection.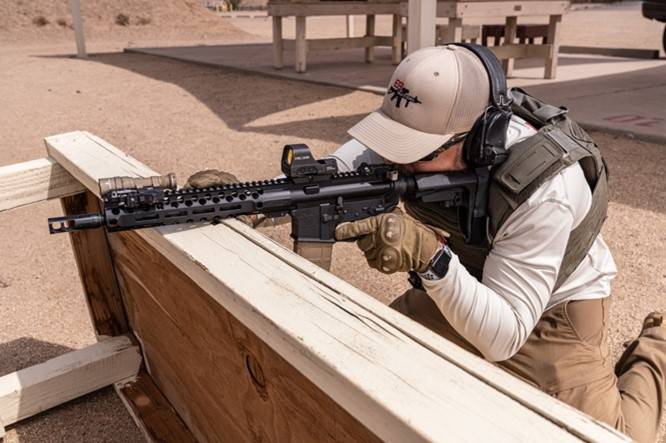 Now that we have addressed some of the numbers on the scale, let's address what we can do to prepare to handle that weight. It's absolutely crucial that we wear our plate carrier and body armor to the range and get in some repetitions with our pistol and our long gun. Take this as far as you can. What I'm suggesting is to get in some barricade work, up drills, and measure the difference with and without your body armor on a shot timer. Find ways to train so you can maintain your speed with and without a kit. Lastly, take it to your fitness. You should be comfortable in your kit to wear around the house as you do your daily chores. This can also help you find limitations and help you correct adjustments so that your plate carrier and gear stay tight to your body. Now that you're comfortable with it, let's go for a run. Even if you're not into distance running, at least get a couple of sprints in the backyard or around the neighborhood (if your neighbors won't freak out that is).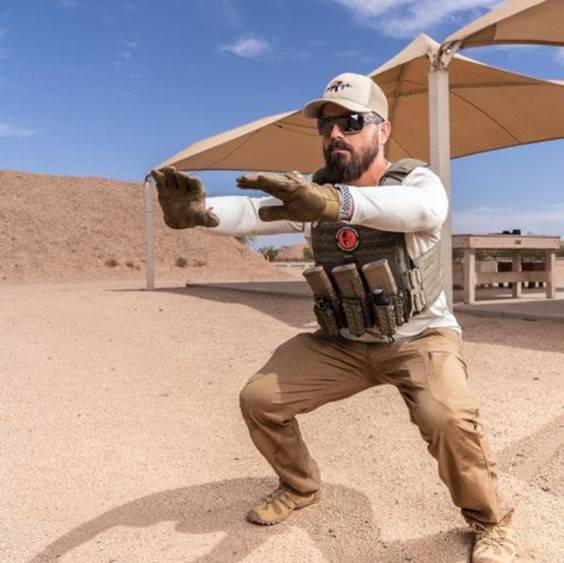 Put it all together. When you've gained comfort on and off the range with fitness and tactical engagement, if your range will allow you, it's an excellent idea to combine the two. Place your weapon on safe, set it down on the table and go for a jog around the range. Then return to your firing position and push your speed and accuracy while your body is under duress. This is a great way to simulate a small degree of stress that can be involved in combat. If you wish to argue that the stress is different, I would definitely agree. In the end, it's just one of many ways to get your heart rate up. Whether it's from the stress or from moving through your house in a kit with your weapon, it is definitely not going to hurt you to prepare for this physical and/or mental stress.
As mentioned earlier, let's identify why I have multiple kits. An everyday kit is lightweight and accommodates a minimal amount of equipment for my day-to-day needs. A medium kit or a low-profile kit allows me much more capabilities and ballistic protection without applying lots of weight and bulk. A large-scale operations kit allows me all of my ballistic protection as well as all of my needs for full-scale operations. Some of these items are going to include extra magazines, an individual first aid kit, extra tourniquets, communication equipment, an additional tactical flashlight, and many more items that will not fit on my low-profile kit.
In summary, having more than one set of body armor is a great idea for several reasons. My primary consideration is weight and usage for the different size and weight kits. Any way you cut it, get inside that kit, get some time behind your rifle, and get some sweat on it!
About the Author:
Rob joined the USMC in 2004 with a military occupational specialty of 0311 (Infantry Rifleman). Assigned to 3rd Bn 1st Marines, Rob participated in a deployment to Iraq (OIF-3) as a point man followed by an assignment as Team Leader for the 13th MEU Special Operations Capable to Iraq (OIF-6). In 2007, he joined 1st Marine Regiment and reenlisted to deploy to Afghanistan. InJanuary 2010, Rob was promoted to the rank of Sergeant & continued to serve 1st Marine Regiment for a year-long deployment in Afghanistan. On return from Afghanistan, Rob was assigned to School Of Infantry West to work as a Combat Instructor (CI) for the USMC where he trained thousands of Marines to gain the skills necessary to survive. Rob exited the USMC in 2014 & was immediately picked up by Securing our Country (SOC). As a private military contractor, Rob was responsible for training the specialty teams of operators at the American Embassy in Iraq. Shortly after leaving Contract in 2018, Rob became the Chief Instructor of GPS Defense Sniper School. Rob now gives 100% of his attention to Emergency Response Tactical training all levels over 320 days a year as his passion & full-time job.
You can read his full bio here.