Sidebar
Spartan AR550 NIJ Certified Body Armor and Sentinel Plate Carrier Package
This Package Includes:
- 10"x12" AR550 Steel Plate x2 (With Full Coat Encapsuloc™)
- 6"x6" AR550 Steel Side Plate x2 (Base Coat)
- Sentinel Plate Carrier x1
Brand

SKU:

SAS-AR550PKG-STNL-FC-BK-KIT
Spartan Armor Systems AR550 Level III+ Armor NIJ Certified with Spartan Sentinel Plate Carrier
Package includes both front and back AR550 shooters cut steel armor plates with a single curve, with full coat of Encapsuloc™ anti-fragmentation coating, two 6x6 side plates (base coat) and Spartan Sentinel Plate Carrier.
Why Are Your AR550 Single Curve Full Coat Plates Labeled as Level III?
Spartan AR550 Single Curve, Full Coat body armor plates are labeled as level III on the back of the plate as the National Institute of Justice (NIJ) does not currently have a level III+ rating. Level III+ indicates special threat testing and was created by the body armor industry to fill the void between NIJ 0101.06 level III and NIJ level IV, specifically to account for high velocity penetrator rounds such as M855 (aka green tips). While Spartan AR550 single curve full coat plates are certified as NIJ level III, rest assured they are made from AR550 ballistic steel and have been special threat tested to level III+. Quite simply, the NIJ requires that we label AR550 single curve full coat plates as level III even though they are capable of higher ballistic protection.
Spartan AR550 Body Armor and Sentinel Plate Carrier Package
Fits 38" to 48" chest size
Durable emergency drag handle

Anti-Slip shoulder padding w/ velcro

Side release buckles on internal waist strap

Padded mesh separators for the interior of carrier for breathability

Removable cummerbund with side plate pockets for 6x6 and 6x8 side plate armor

NOTE: This plate carrier CAN accept 6"x8" side plates. There is a flap of Velcro inside each side plate pocket that must be flipped vertically to allow for 6"x8" side plates!

Velcro in front of the Carrier is 8x4

Velcro on the back of the Carrier is 9x3

Stronger carrier material that can withstand through wear and tear over a long period of time

1000 denier

Bottom loading
By purchasing you will receive:
Set of Two 10x12 AR550 Body Armor Single Curve, Full Coat
Set of Two AR550 Side Plates Base Coat
One Sentinel Plate Carrier (your choice in color)
Buy Body Armor - Level III+ Spartan AR550 Armor
We've taken our Level III Body Armor to a NEW level! Spartan Armor Systems™ is pleased to introduce our AR550 Body Armor! With a 10% increase in ballistic core hardness, our level III+ AR550 armor defeats higher velocity threats such as XM193, M855, and M80! We're special rifle threat validated!
Our AR550 body armor is NIJ level III rated but has undergone special threat testing to achieve a level III+ rating, click here to learn more. NIJ Certification applies to AR550 Shooters and Swimmers Cut Single Curve Full Coat armor plates. Note: AR550 side plates are NIJ compliant, are not NIJ certified.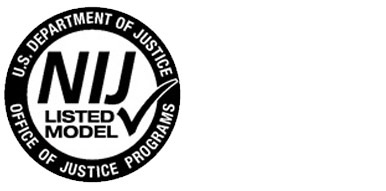 Our AR550 armor hits the "sweet spot" in the Brinnell Hardness (BHN) range. With a core hardness of approximately 545-560 BHN, we have found our ballistically rated variant of AR550 that we use is perfect for defeating higher velocity threats, while not exposing the armor plate to extreme stress due to forming.
Our AR550 Level III+ armor has our GEN2 lower cut radius. With a 10% increase in core hardness, this ballistic grade steel is much harder than AR500, but not too hard to cause severe stress while forming.
With higher velocity rifle threats commonly present throughout the United States, we've developed this AR550 armor to specifically defeat some common threats such as 5.56 x 45 XM193, 5.56 x 45 M855 /SS109 and 7.62 x 51 (.308 Winchester) at a rated velocity of 3,100 fps or less. Additionally, we've successfully defeated these threat profiles from Close Quarters Battle (CQB) distances…repeatedly!
Level III+ Side Plates: 6″ x 6″
Chest Plate Weight (per plate): 10x12 AR550 Shooters Cut Full Coat: 8lbs 10oz.
Side Plate Weight (per plate): 6×6 approximately 2lbs 9oz (base coat)
Thickness: .25″ AR550

Product Overview: AR550 Steel Core Body Armor by Spartan Armor Systems

AR550 body armor is one of the strongest materials that we cur...

The Sentinel Plate Carrier In Action

The Sentinel Plate Carrier is a well rounded quality carrier a...

Spartan™ Omega™ AR500 and Spartan AR550 Steel Core Body Armor by Spartan Armor Systems®

Not all steel core body armor is created equal. Our high quali...